Breakfast Briefings - EMEA
International Business Travellers, Short-Term Assignments, and Assignee Flexibility
Join us for an interactive and informative breakfast briefing at the EYE Film Museum in Amsterdam while we discuss the latest developments in global mobility. We will start off the morning with an introduction from our hosts at the EYE Film Museum, followed by results from AIRINC's recent survey on "International Business Travellers and Short-Term Assignments." We will close the morning with an exploration of the rapid developments in the area of assignee flexibility. There will be opportunities to network with your global mobility peers throughout the morning.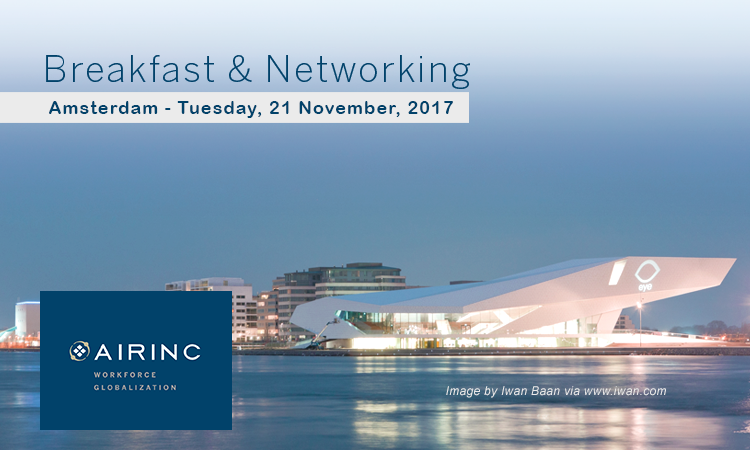 Register for this briefing to learn more about:
International Business Traveller trends
The changing profile of the Short-Term Assignment within the mobility programme
Approaches to assignee flexibility — an enhanced assignee experience or cost control by the back door?
Event date
Tuesday, 21 November 2017
08:30 - 11:30 AM
Registration at 08:30, with presentations beginning at 9:00.
Event location
EYE Filmmuseum
"Room at the top"
IJpromenade 1
1031 KT
Amsterdam, The Netherlands
If you have any questions, please contact Catherine Tylke.